Gantt Chart Software to Visualize your Project Plan
Manage your project with timelines that help you see the big picture and clarify dependencies.
Break down project work and visualize the details
Break down your project work from a high level overview to the small details in one timeline and see how it all fits together.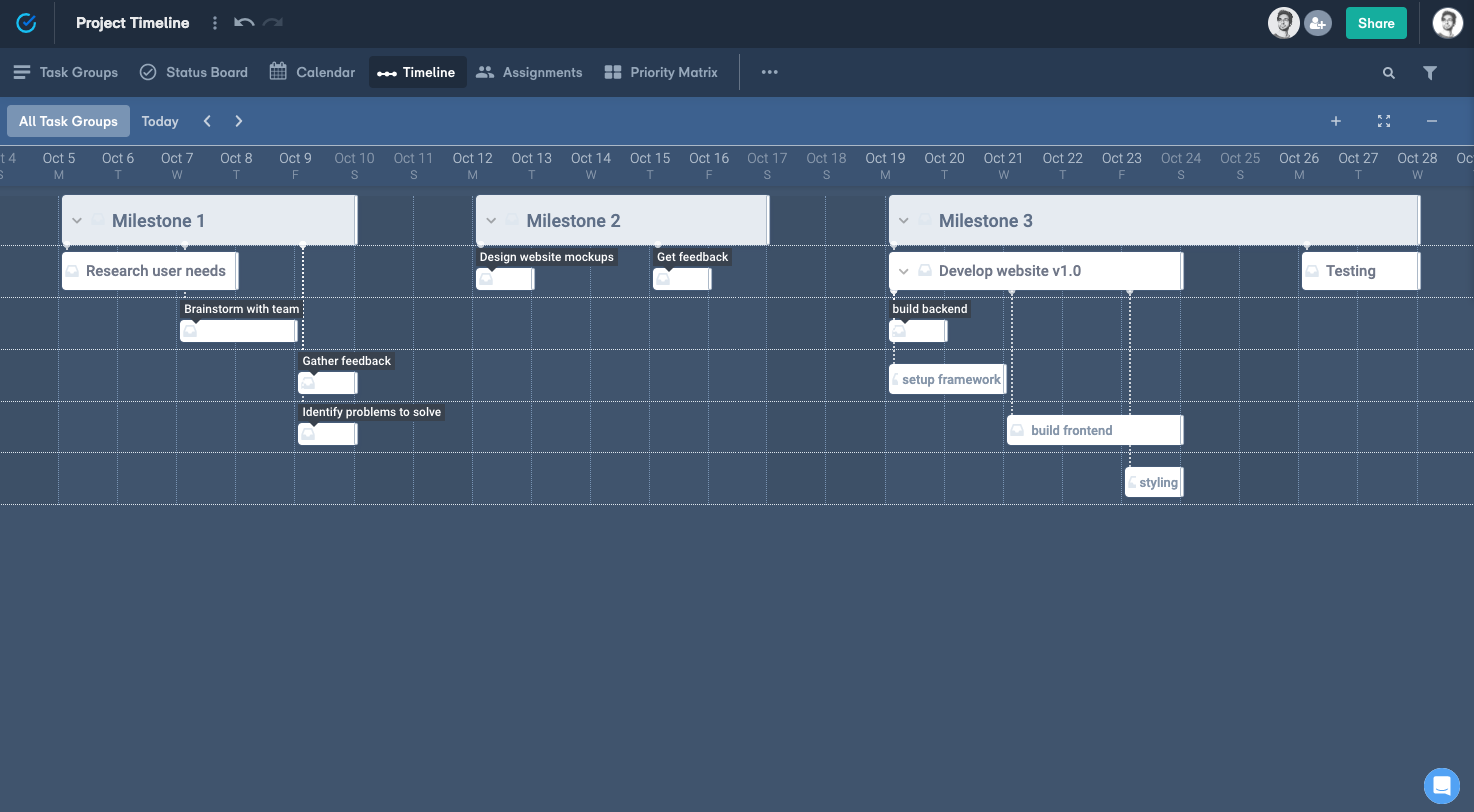 Get your online project plan started instantly.
Instantly drag and drop tasks onto your timeline and get your project plan going in minutes. Easily import tasks from Microsoft Excel or Trello.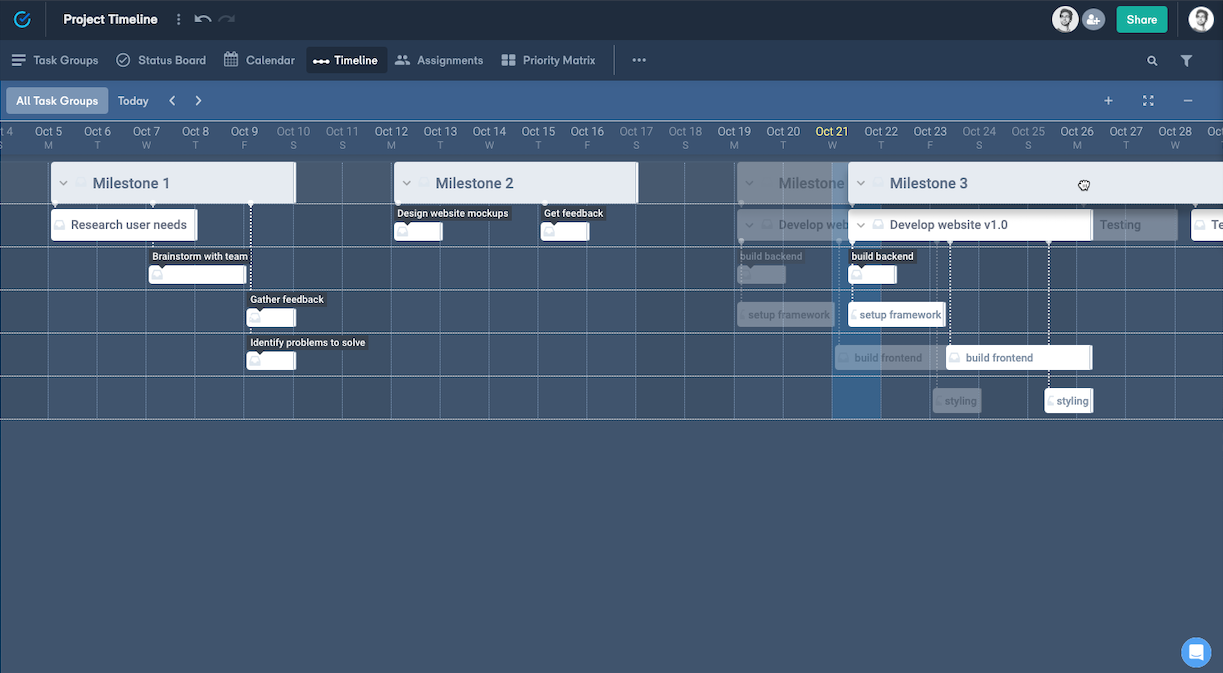 Gantt chart tools to easily visualize your dependencies
Easily define how project work fits together in one timeline view.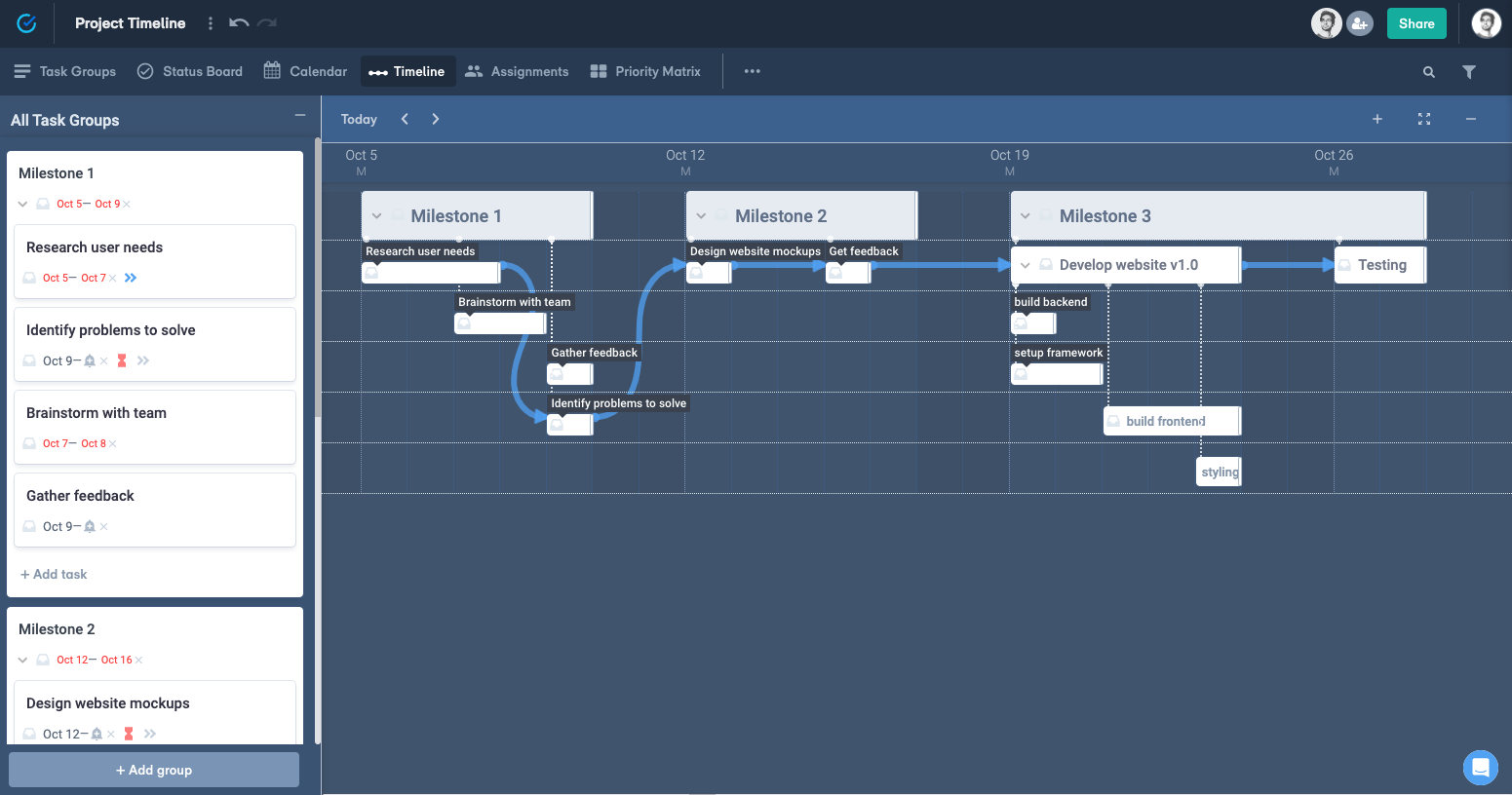 Smarter Gantt chart software
Help your team see the big picture and execute everything on schedule
Get started for free →