Project planning for teams
Subtask helps your team keep track of every aspect of your project and how it fits together.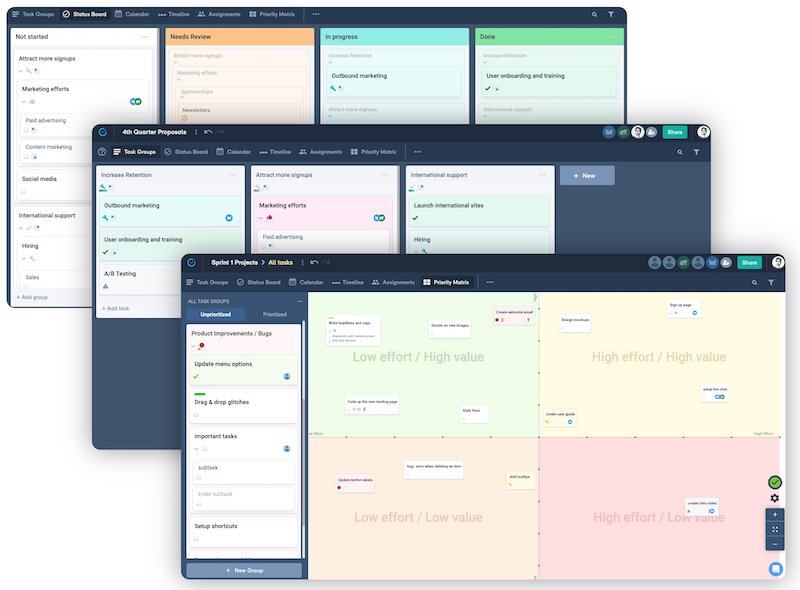 High level strategy — to low level details
Use nested cards to plan your high level strategy, and lay out the initiatives and features that they contain. Go deeper into epics, user stories, and more as you flesh out your plan.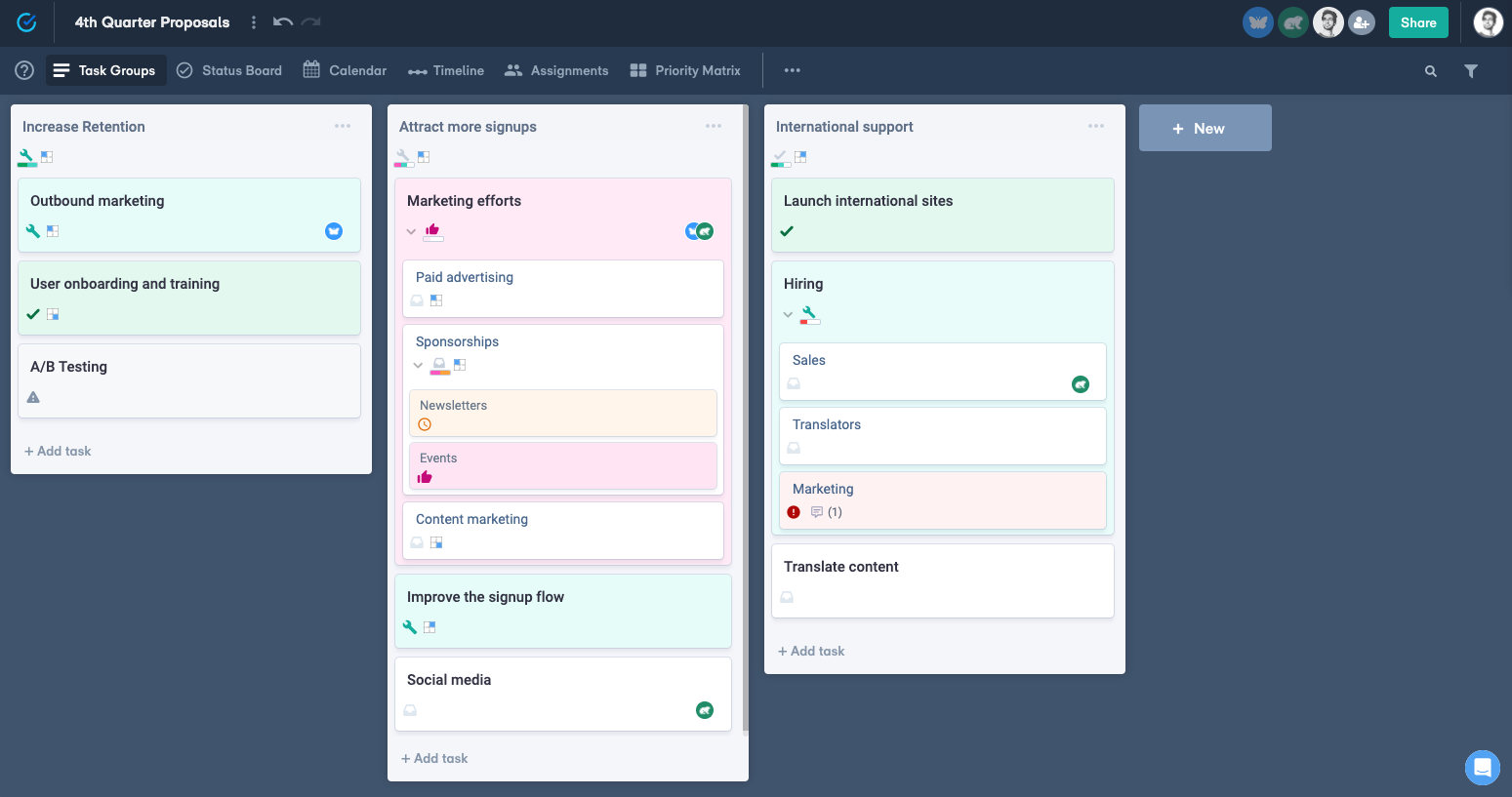 Visualize your dependencies
Schedule your work and identify the dependencies in our interactive timeline. Create and share gantt charts to get everyone on the same page.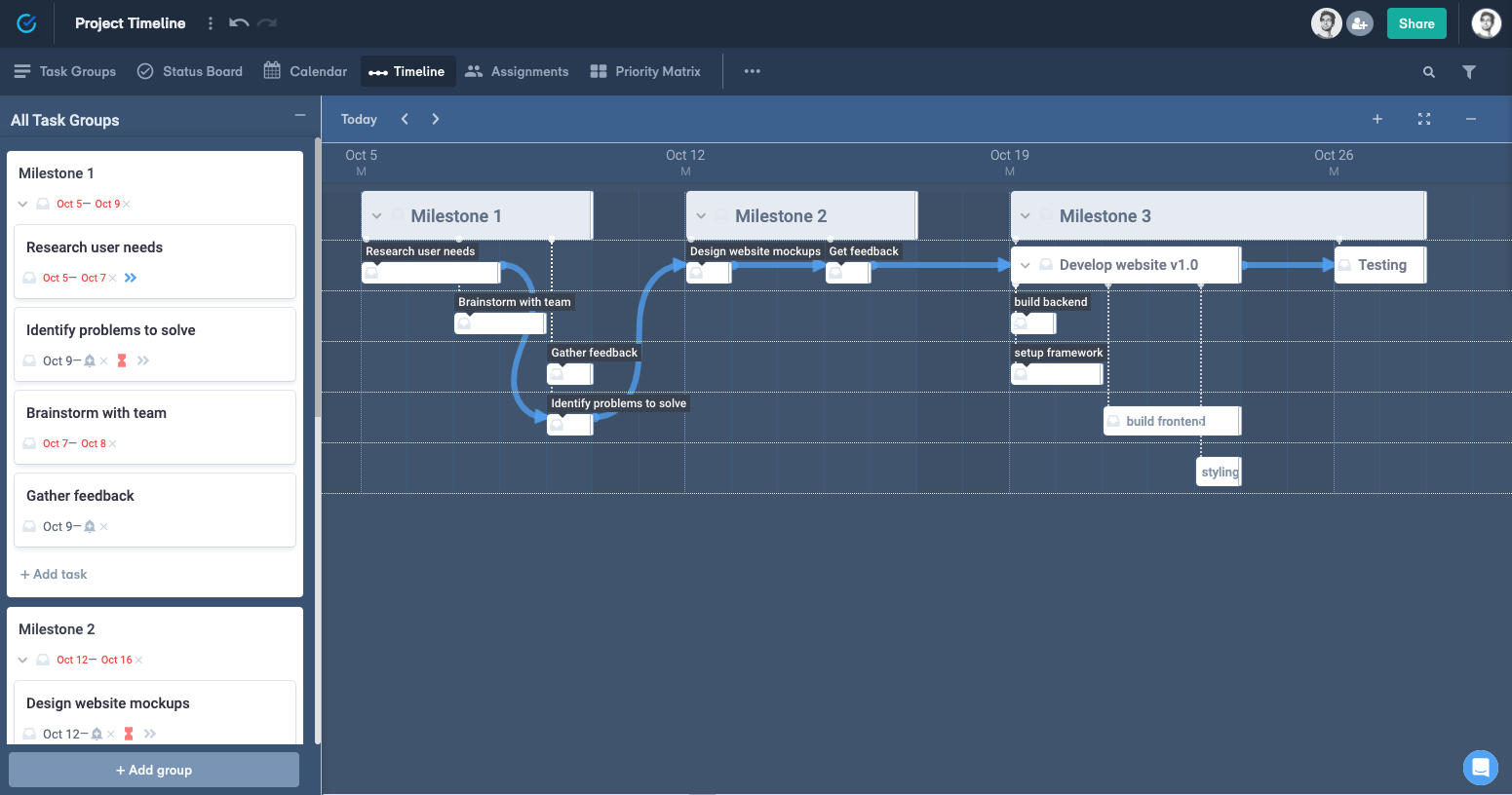 Weigh the trade-offs
Use our effort-value priority matrix to facilitate discussions about the effort and value of each proposal. Get a quick understanding of your quick wins and time sinks.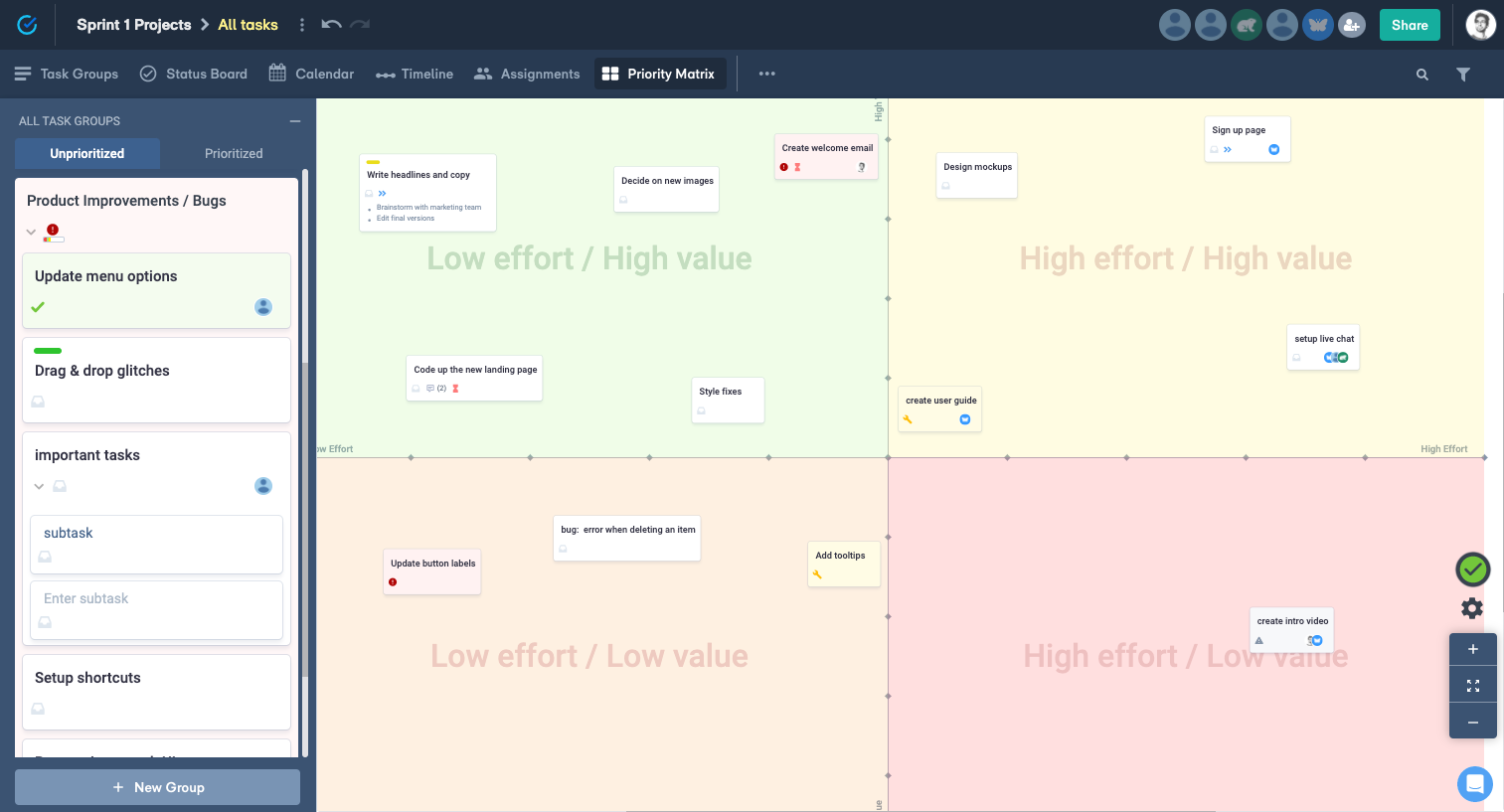 Track your progress
View the status of your projects at a glance. See what's done, what's underway, and what needs attention.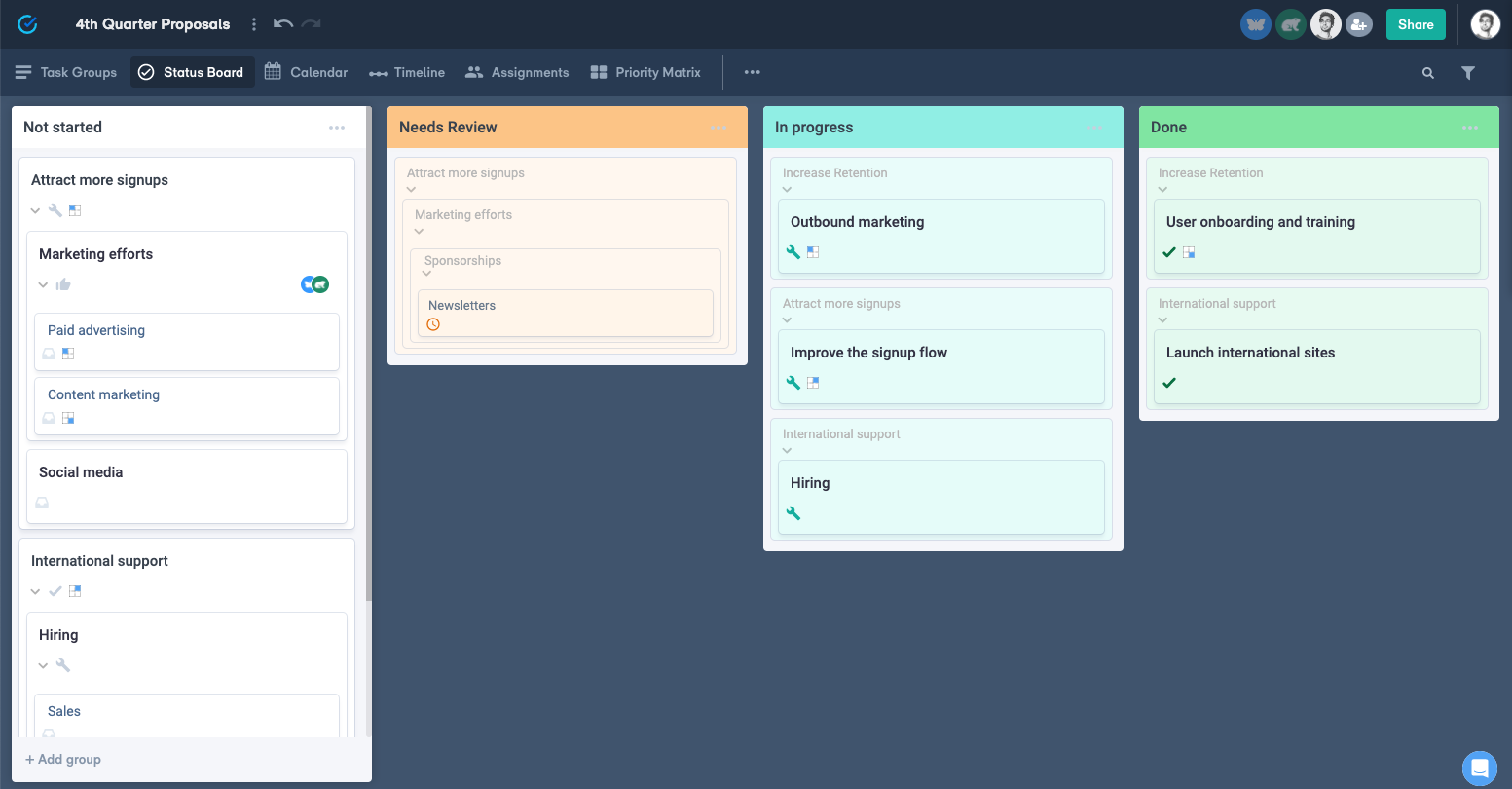 Track your projects with clarity
Help your team gain a better understanding of their projects and more effectively plan your work.
Get started for free →