← Blog
Introducing Recurring Tasks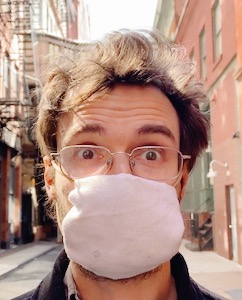 Introducing Recurring Tasks
This week we're happy to announce the launch of Subtask's new recurring task feature. Here are the things you'll need to know to get the most out of it.
Setting up recurring tasks
Setup tasks on daily, weekly, monthly, or yearly schedules and customize recurring tasks to fit any schedule you need.
Working on your recurring task
From the main task group view, the recurring task will appear with a green recurring task symbol next to the date. The date shown will be the next occurrence of the repeated task.
Track the status on each occurrence of the task when it's in progress, done, or in any other phase of your workflow.
After a recurring task is completed, the next instance of the task will show up at the start of the next iteration. If it is a weekly task, it will change over at the start of the week. For a monthly task it will change over on the 1st of the month.

Viewing recurring tasks in calendar and timeline views
Recurring tasks will appear in your calendar and timeline. From there you can view and modify the status and assignments for past or future occurrences of the task.
Assigning team members to recurring tasks
Assign team members to specific occurrences of a recurring task, or assign members to all repeating events.
Recurring tasks give you more flexibility to manage work
Receive due date reminders when the next occurrence of the task is due.

Add subtasks to your recurring task to make a weekly checklist. Mark subtasks as in progress or done as you start and complete them. At the start of the next week the list will reset.

Set a start date and due date on your recurring task to specify a range of time to repeat.

View your tasks in Google Calendar, Apple Calendar, or other calendar apps by going to https://www.subtask.co/integrations and importing the calendar url into your app.