Project management tools for modern work
Subtask helps teams break down their work, decide what to do first, and get it done together.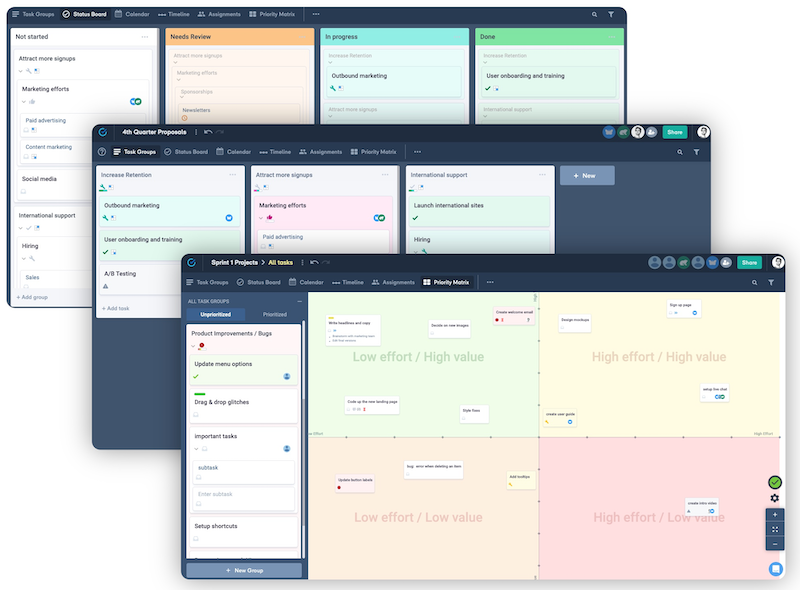 What is Subtask
Subtask is the online project management tool to help you organize work, prioritize tasks, and track progress. Subtask gives you all the tools to help you manage your work quickly and easily, and make your team more effective. Perfect for remote teams!
Not just another online post-it board
We think task software should be more than just a button you press when your work is done. As a modern project management tool, Subtask helps you figure things out — by breaking large projects down into parts, visualizing priorities, and adding crucial context to keep everyone on the same page.


Different views to match the way you work
In Subtask you're not tied to a single view. Easily switch from one view to another to manage your project the way you want.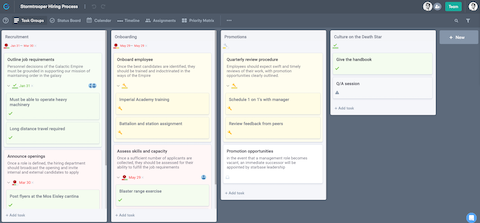 Task Groups
Organize your work the way you want. The task group view lets you group and arrange tasks by dragging & dropping them anywhere.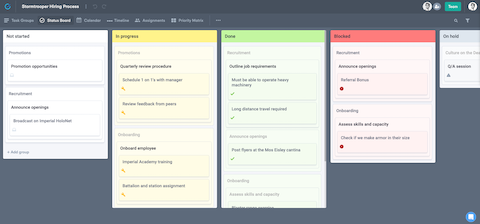 Status Board
Track your progress on a kanban board. Customize your columns and drag and drop tasks to update their status.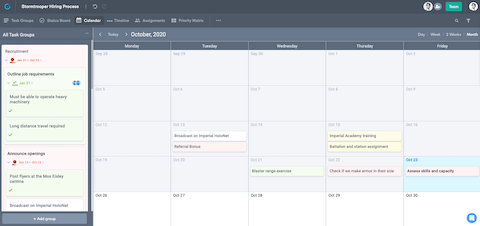 Calendar
See your due dates at a glance by day, week, or month. Create recurring tasks. Connect to your own calendar app to see your task's due dates anywhere.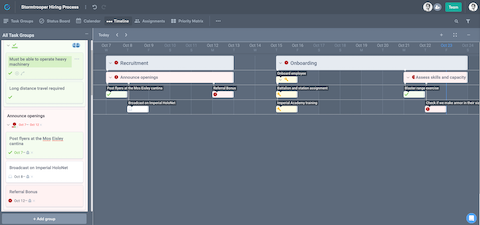 Timeline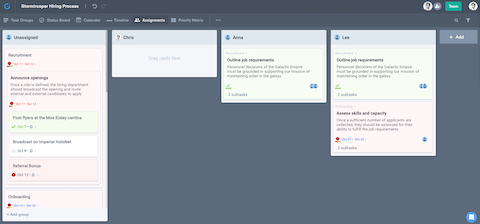 Assignment Board
Easily see tasks assigned to everyone on your team so you can prioritize, schedule, and manage progress for everyone at a glance.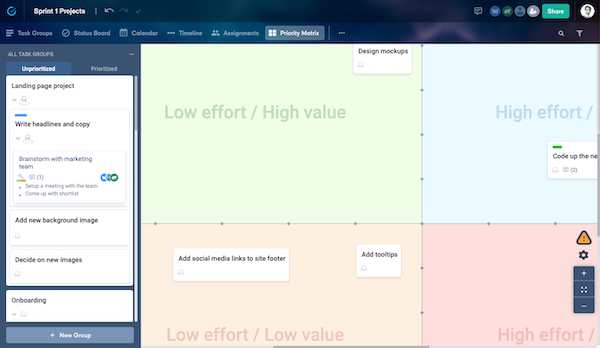 Priority Matrix
Identify the costs and benefits of each piece of work and plot them on a grid so you can see the big picture and figure out what to do first.
Prioritize visually, execute more efficiently
Collaborate to plot the effort and value of each task. Use the quadrants to decide whether to pursue the quick wins or the big bets first.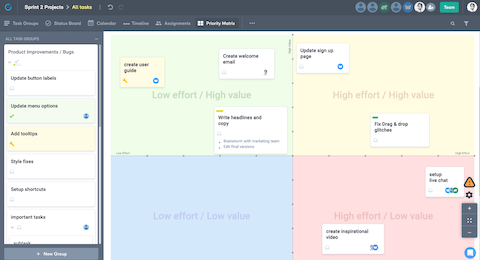 Identify cost and benefit
Visualizing your work on a grid helps you quickly see where to focus your efforts.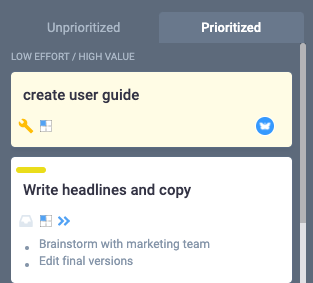 See what to do first
Just want a simple ranked list of work? Subtask will automatically create one for you.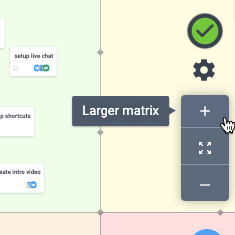 Fits projects of any size
Don't worry about the grid getting too crowded. It can grow to fit projects of any size.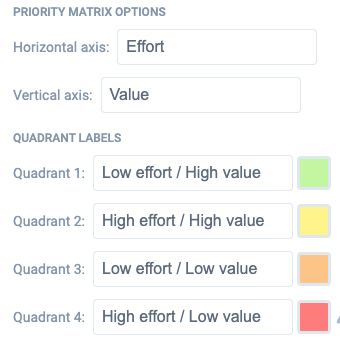 Customizable
Easily change the grid to support other prioritization methods such as a SWOT or Eisenhower matrix.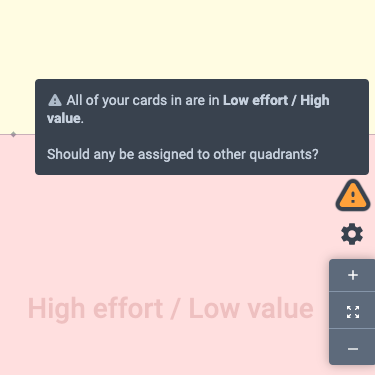 Realtime tips
Prioritizing well can be tricky. Helpful tips keep you on track and help you reassess your assumptions.
Your online kanban board, leveled up
See what's done, what's in progress, and what's left to do easily, at a glance.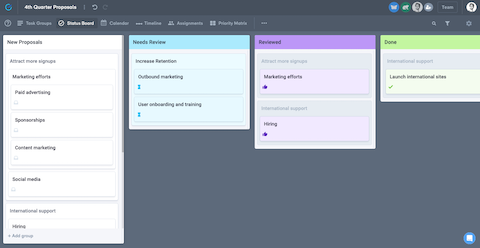 A modern kanban board
Switch to the Status Board to start your kanban workflow, or back to return to your task groups.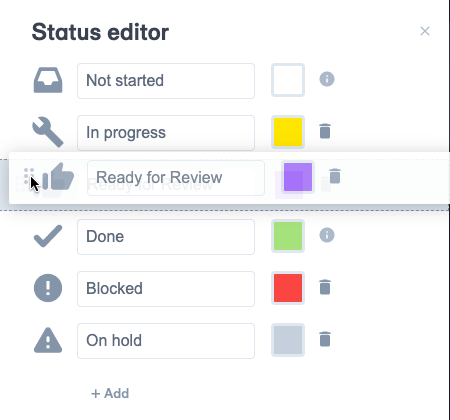 Customize your workflow
Every team has their own way of working. Setup your kanban board to meet your needs.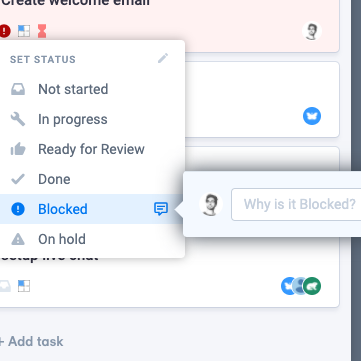 Add crucial context
Is a task blocked? Explain why. Add context to help your team keep things moving.
Features
All the tools you need to get stuff done and stay organized.
| | |
| --- | --- |
| Nested cards | Put cards inside other cards to break down large plans into small tasks and subtasks. |
| Task statuses | Easily change task statuses with one click. Customize statuses to fit your workflow. |
| Custom fields | Create custom fields to organize and manage the details you need. Add custom labels, checklists, long-form text, numbers, and more. |
| Task assignments | Assign any card to one or more people. Assigned team members will get notified of changes or due dates. |
| Target dates | Set start dates and due dates from a task card. View them on a timeline or in your calendar. |
| Recurring tasks | Schedule tasks to repeat on weekly, monthly, daily, or at any interval you need. Customize the schedule to fit your workflow. |
| Dependencies | Create relationships between tasks to show dependencies. Make it easy to see how to move forward. |
| File attachments | Add images, video, pdfs, or any other file to your cards to add more detail. |
| Tags | Tag tasks with custom labels and colors so you can categorize and search them. |
| Comments | Add comments to discuss task details. Reply to comments or add a quick thumbs up for instant feedback. |
| Search & filter | Search your entire task board by keyword, or filter by status, due date, assignment, priority, or tags. |
| Archive tasks | Stash away any cards you no longer need in your archive. |
| Email notifications | Get notifications about changes to a board including comments, new tasks, due dates, and assignment changes. |
| Slack integration | Send activity notifications to any of your team's Slack channels and keep everyone up to date on the latest changes. |
| Team accounts | Set up a team to work together in Subtask. Make task boards available to everyone who needs them. |
Plan and manage projects with clarity
Use Subtask to keep track of every aspect of your work and how it fits together, and deliver better team results.
Get started for free →